Customer Reviews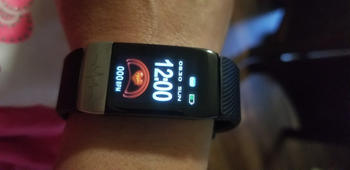 08/30/2020
Love my watch
I love this watch. I bought 2watch. I been using this watch to work or at home. My co worker asking me where I get this watch. The support tech they are supportive if u have any problem or question they will help you. Thank you support tech.
Evelyn D.
United States
08/28/2020
Simple to Set Up
Once you get past the initial learning curve with the unit, it works well. Tracking my steps or exercise has been very simple, as has my sleep patterns. So far, I have had no reason to use the extended warranty. I would like to be able to turn off the light at night as it often comes on if I turn over or bump it.
Anonymous
United States
08/28/2020
Living Better Tech
What I can suggest is when at night is to lower the brightness on the screen so that if it will light on it will not be that bright. Its on the Functions feature on the watch to adjust the brightness.
08/14/2020
Very Easy to Use
This fitness tracker has everything that I was looking for. It is very easy to use.
Anonymous
United States
08/02/2020
Bill Hastings
I put them in my walking shoes and even though I normally wear orthotics, I found these inserts to be very comfortable and gave me the same support as the orthotics.
William H.
United States