Electrocardiogram (ECG) Function
We Thought You Might be interested In the Eken7 Video Doorbell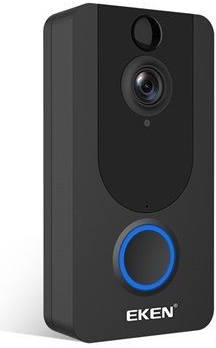 The EKEN v7 Video Doorbell provides exceptional visual quality and user functionality. Stop tip-toeing to look out the peephole with this affordable wireless, high-quality video doorbell.
Since the EKEN v7 Video Doorbell uses your home's WiFi signal and is lithium battery operated, no drilling is required . Setup in less than 10 minutes and without the use of a professional contractor.
Use Coupon code: 25VID in your shopping cart to save 25% and pick it up at today for just $67.50.